Kuwana Spa
An outstanding and professional spa offering a feeling of peace and harmony where we can recover from everyday stress or a problem that leads to progressive depletion of our life force. Kuwana Spa, responds to the desire for peace, pleasure and serenity of our guests looking for a place to care for your body and mind into a state of total relaxation and wellbeing.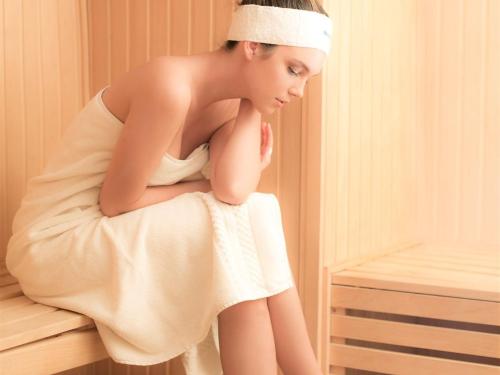 Wet and dry sauna
The sauna has beneficial effects on the body to release by sudorización, usually abundant and fast, toxins and activate blood circulation. You should always be accompanied with a cold shower to achieve the temperature contrast and enhance their benefits.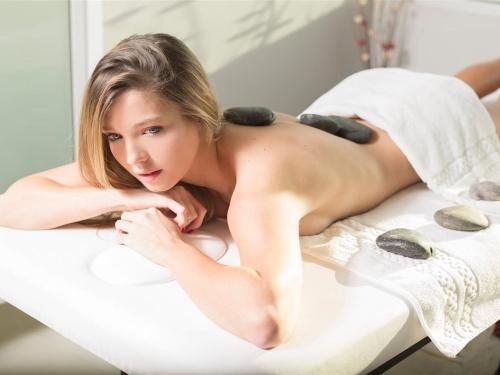 Hot stone massage
The hot stone massage or geothermal therapy combines traditional therapeutic massage with the application over the skin of stones at different temperatures to facilitate vital energy flow and relieve physical and emotional disorders.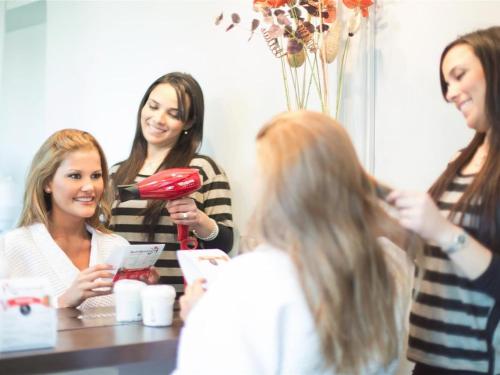 Barber and beauty
To take the most of your visit we have a hair and beauty salon where you can enjoy modern haircuts, washing, brushing, nutrition, beauty of hands and feet, podiatry and more.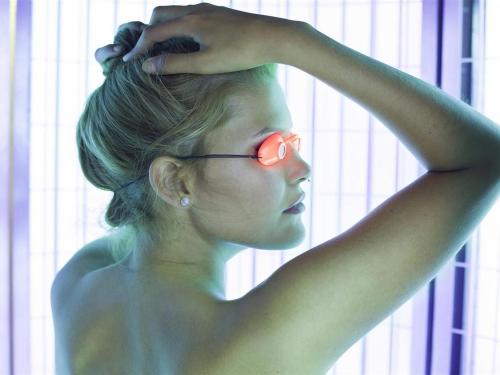 Vertical Tanning Booth
With its 50 original AUVL Dr. Müller tubes imported from Germany, it guarantees a spectacular tan in 3 or 4 sessions and more hygienic as only ultraviolet light touches your body.
Long session 10 min.
Short session 6 min.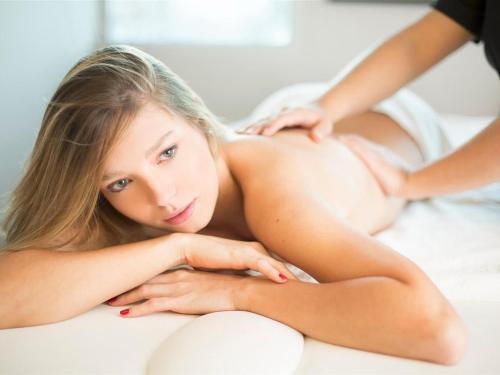 Relieving massage
Relaxing massage
African massage
Hot stone massage
Jade massage
Reducing massage
Lymphatic drainage
Reflexology
Appliances
Body polishing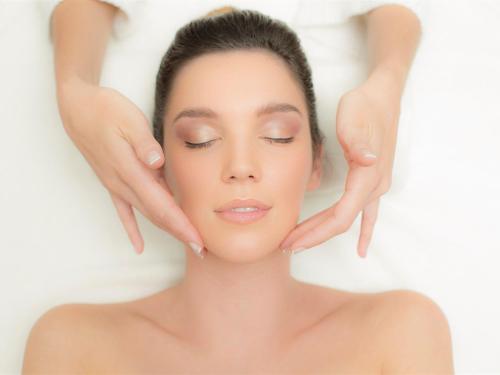 Facial Mask
Deep cleansing skin
Facial cleansing
Full depilation
Vertical tanning booth
Hairdresser, color, haircuts, washing, nutrition and brushing
Beauty of hands and feet
Podoesthetics
Chiropody
Wet and Dry Sauna
Book your treatment