Events in Bicentenario
Hotel Bicentenario - Suites & Spa offers an integral and professional proposal for the organization of events. We are trained to meet the needs of the most demanding public in social, cultural, festive, scientific outreach and more.
We have a spacious room, with lighting and acoustics adaptable according to the design of the event and the occasion.
Fully equipped with state-of-the-art technology, for the development of any event, with high-fidelity images and sound projection and wireless microphones. Compatible with Windows and Apple.
From business meetings to intimate weddings, our room adjusts to any event of small or medium size.
In addition, your event can be accompanied with the best catering specially designed by our chefs, for both etiquette dinners or coffee breaks.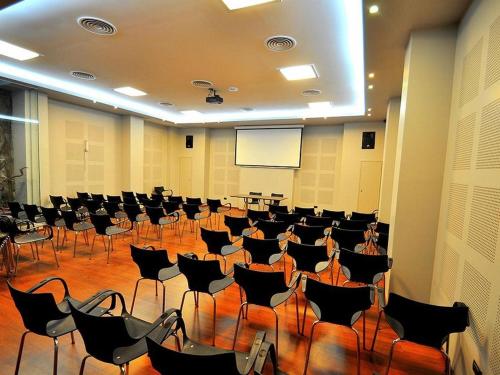 Corporate events
• Training
• Presentations
• Speakers & Press
• Coffees & Lunchs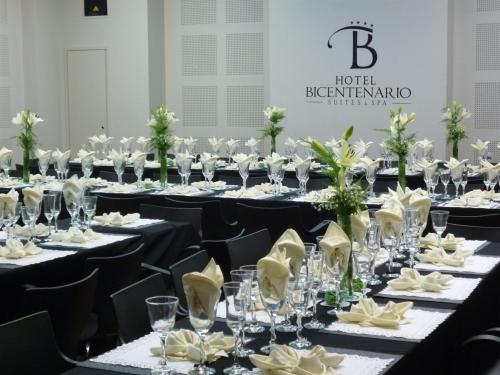 Social events
• Birthday
• Marriages
• Baptisms
• Meetings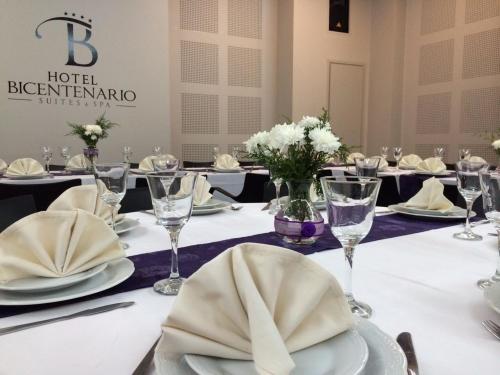 Hall "Carlos Alberto Mas"
Capacity
• Up to 70 people auditorium.
• Up to 50 people banquet.
• Up to 70 people cocktail.
• Up to 64 people at round tables.
Multimedia available
• Full HD projector and 16: 9 format screen compatible with Windows and Apple.
• Notebook and laser presenter with slide show.
• Amplified audio system and 2 wireless microphones
• Flipchart and pizzarra with markers.